Written, Designed, and Edited by: Carole C. Good
Positively Good Productions
"Making a Positively Good difference"




Aloha is one of the most important words in the Hawaiian language.
It means hello, goodbye, love and is used in a host of other descriptive ways. 
Hawaii Time and Temperature
 [Alo = presence, front, face] + [hâ = breath]
"The presence of (Divine) Breath."
Mahalo
[Ma = In] + [hâ = breath] + [alo = presence, front, face]

"(May you be) in (Divine) Breath." 
Think of them as single-word blessings or prayers.
 Queen Lydia Liliuokalani
Below, in the words of Hawai'i's last reigning monarch, Queen Lili`uokalani (1891-93),
is the true meaning of "Aloha."
"And wherever [the native Hawaiian] went he said 'Aloha' in meeting or in parting.
'Aloha' was a recognition of life in another.
If there was life there was mana, goodness and wisdom,
and if there was goodness and wisdom there was a god-quality.
One had to recognize the 'god of life' in another before saying 'Aloha,'
but this was easy.
Life was everywhere -
in the trees, the flowers, the ocean, the fish, the birds, the pili grass, the rainbow, the rock -
in all the world was life--was god--was Aloha.
Aloha in its gaiety, joy, happiness, abundance.
Because of Aloha, one gave without thought of return;
because of Aloha, one had mana. Aloha had its own mana.
It never left the giver but flowed freely and continuously between giver and receiver.
'Aloha' could not be thoughtlessly or indiscriminately spoken, for it carried its own power.
No Hawaiian could greet another with 'Aloha' unless he felt it in his own heart.
If he felt anger or hate in his heart he had to cleanse himself before he said 'Aloha'."
Source:  Helena G. Allen, The Betrayal of Lili`uokalani, Last Queen of Hawaii, 1838-1917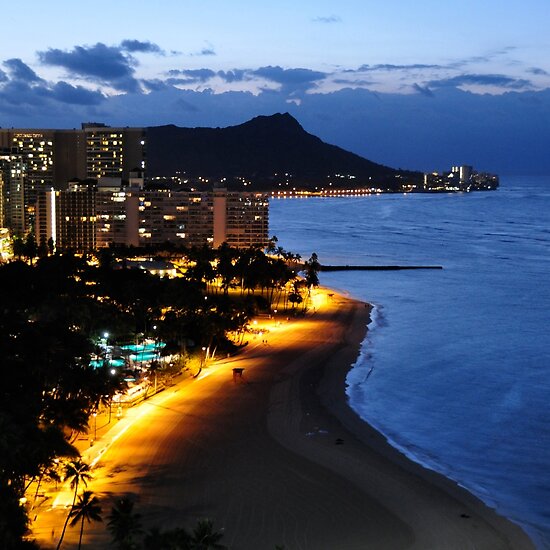 On a spiritual level,
 "Aloha" is an invocation of the Divine
and "Mahalo" is a Divine blessing.
Both are acknowledgments of the Divinity
that dwells within and without.
  [Pronounced: ah loh' hah &
mah hah' loh] 
If you learn just two
words
in Hawaiian,
learn these.
They are two of the most important words in the Hawaiian language,
representing paramount Hawaiian values.
Aloha and mahalo are among the most sacred and powerful. 
Aloha and mahalo are ineffable, indescribable,
and undefinable with words alone;
to be understood, they must be
experienced.
"ALOOOOOOHAAAA!" is often heard to draw tourists into a shop,
to get an audience into a certain mood, etc.
But its real spirit, and its real use by those who have the spirit,
has not been eclipsed.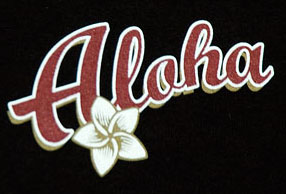 In memory of:
David Sloan Carswell

A special thanks to:
Everlasting O. Peace, aka E.O. Peace (Harold Carswell),
Peyton Carswell,

and

Jodi Fukomoto
  www.carolecgood.com