Written, Designed, and Edited by: Carole C. Good
Positively Good Productions
"Making a Positively Good difference"




through adversity.
"In the world we will have tribulation"
John 16:31–33
through adversity.
Trials and tribulations are
inevitable.
It's virtually impossible to get through life
without having to grapple with pain,
difficulties, inconvenience, rough spot
s and hardships.
What is
Adversity is
an unfortunate event or incident.  
Adversity

is a
state, condition,
or instance of serious or continued difficulty, hardship,
trial, tribulation, suffering, affliction,
misfortune, calamity, distress, adverse fortune or fate.
Adversity can cause a state of great suffering and distress.
Adversity is anything that will make one's life harder, or...
it could be
a God-given tool to be used to improve and change us
.
Everyone experiences a form of
tribulation,
suffering, affliction,
misfortune, calamity, distress,
adverse fortune or fate
at some point in their lives.
It usually strikes without notice and can hit anywhere.
Everyone's adversity is unique,
because it's seen from their own eyes.
What may be catastrophic for one
could be only a bump in the road for another.
What's important is not the particular circumstance
so much as the way it's perceived.
Our state of mind determines
how we perceive our adversity.
Anyone who attempts anything
When we make mistakes or suffer from problems...
does God want us to hang our heads and feel like failures?
Does God want us to drown in self-pity? 
Absolutely NOT!
Mistakes are a part of the learning process. That's life!
"…Each time we find ourselves laying flat on our face,
we just pick ourselves up and get back in the race"!
T
he key to thriving is how we pick ourselves up
and get back in the race.
No matter how hard things are,
no matter how it may hurt,
in order for us to grow and become stronger
within ourselves, we must always pick ourselves up
and get back in the race. 
It may hours, days, weeks,
months or even years, but we must... press on.
A bend in the road is not the end of the road...
unless you fail to make the turn. 
~Author Unknown
Resilient people can overcome adversity.
They bounce back from
those bumps in the road
.
They can thrive under extreme, on-going pressure
without acting in dysfunctional or harmful ways.
Yes, life can sometimes be difficult...
even knocking us down from time to time.
And yes, we all blunder into potholes at times... after all,
few of us were born knowing all there is to know
and will probably never... ever know enough.

Mistakes are part of life and not something to focus on
or be afraid or ashamed of.
When
tribulation, suffering, affliction,
misfortune,
calamity, distress, adverse fortune or fate occur
,
the dedicated bounce back,
using any adversity they've experienced
as a learning tool to move on.
When things aren't going our way,
we have the advantage, here,
to see things from God's perspective.
Instead of slipping into feeling sorry for ourselves,
we should ask,
"What are we suppose to learn here?
And how can we benefit from this experience
to become wiser and do better the next time?"
The less time we spend lamenting our mistakes
the more time we will spend fulfilling our goals.

"For God has not given us the spirit of fear;
but of power, love and a sound mind."
2 Timothy 1:7
Difficulty and struggle are facts of life.
Trials are life lessons.
We all fail, from time to time.
But how do we react when failure comes?
Do we become discouraged,
or do we pick ourselves up and try again?
 Trying is the most important feature of growth.
When we fail... all we should take with us is
the experience and knowledge of what happened...
learn from it... and then move on.
Being able to come back stronger from set backs
and to remember the lessons learned is a great thing.
Life is all about resiliency...
to dust ourselves off and try it again.
It's good to remember that every time
a properly inflated punching bag gets knocked to the floor,
something is giving it the energy to bounce back.
Why does the punching bag bounce back?
The punching bag bounces back because its centered
and moving back toward its goals...
instead of remaining fixated on the floor.
We can turn life's setbacks
into a springboard for Spiritual success! 
 When we can bounce back and gain momentum from our past
we can bounce higher than we ever thought possible.
The body follows the mind.
What happens when a bouncing ball hits the floor?
It compresses. It does not hold its original shape.
If it did, it would certainly not bounce back with the same rigor,
momentum and energy that a bouncing ball does.
If we are rigid... we won't bounce back. In fact,
when we hit the floor hard enough, we'll crack and/or break.

    By being flexible we can continue bouncing
no matter how many times we hit the floor
or run into a brick wall.
These examples speak of the nature of flexibility
required in our pursuit of a better future.
 Adversity makes us aware
of our real friends.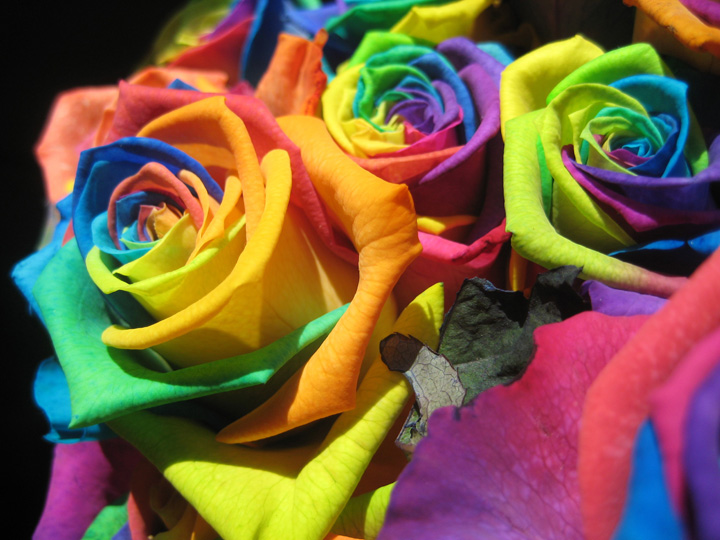 A
friend
will
show
his
or
her
true
colors
in
times
of
adversity.
"It is prosperity that gives us friends,
adversity that proves..."
We
will

all

meet

many

adversities

in

l

ife.
The hurts and
wounds will come from being treated harshly,
criticized, mocked, chastised, harassed or abused.
If we allow our Spirit to be opened to the enemy,
those wounds and hurts can become, seriously, infected.
Some wounds can cut so deeply,
if allowed, could last an entire lifetime.
Always remember and never forget:
God is in control. He is sovereign ...
even in our pain, even in our troubles.
Through it all, God's love is transforming us,
perfecting us, completing us.
"Failure is simply the opportunity to begin again
more intelligently."
Henry Ford

We have no right to ask when sorrow comes,
"Why did this happen to me?"
unless we ask the same question
for every moment of happiness that comes our way. 
~Author Unknown
Consider it pure joy, my brothers,
whenever you face trials of many kinds,
because you know that the testing of your faith
develops perseverance.
Perseverance must finish its work
so that you may be mature and complete,
not lacking anything.
James 1:2-4
"Behold, I send you out as sheep  in the midst of wolves;
so be as wise as serpents and gentle as doves.
"Let me embrace thee, sour adversity,
for wise men say it is the wisest course." 
~William Shakespeare
Adversity pays rich dividends. It is a blessing in disguise.
Outwardly adversity can appear to be poisonous... venomous,
but what is happening with the inner person
is as precious as a jewel.
Adversity, trials, tribulations, and suffering
can shape us better than anything else.
Strength of character is shaped through trials. 
It is like a good fertilizer for the mind, body and soul.
It can stimulate tremendous growth
and bring out the very best in us.
Adversity makes us active.
It tests a person's fortitude and patience.
It elicits talents which could have remained dormant.
It gives us self-knowledge and self-confidence.
It helps us draw closer to God.

Not only so, but we also rejoice in our sufferings,
because we know that suffering produces perseverance;
perseverance, character; and character, hope.
And hope does not disappoint us.
Romans 5:3-5
Although we are beset
with all kinds of
 problems, including
division and infighting
 Jesus Christ
has not forsaken us.
Adversity is the test which proves and polishes,
it molds and makes,
it grooms and prunes 

one's epic qualities.
God can create victory for anyone,
any time, any place.
God's strength and power are greater than anything
we might see as an obstacle, barrier, gridlock,
impediment, interference, or hindrance
to the fulfillment of our needs or desires! 
 Satan would love to keep our lives in a a quandary,
in a state of mass confusion,
shambles, disorder, and destruction;
however, God can turn our entire world around.
God is concerne

d with what He can do for us...
When we are faced with a crisis,
trust...
there is nothing God can NOT do.

 
God will help us, heal us, protect us,
 uphold us bringing us through whatever the trial may be.
"Do not fear, for I am with you; 
do not look fearfully about you, for I am your God.
 I will strengthen you; what is more, I will help you; moreover,
 I will uphold you with my righteous right hand."
 Do not look fearfully about you,

 for I am your God.
I will strengthen you;
 what is more, I will help you;
May we leave the results to God, and come to the realization that
there will never be real joy, growth, or peace if we waste precious time
listening to a liar like the adversary... Satan.
Adversity is the catalyst for self discovery and new growth.
Through bitterness and turmoil God's hold on us is strong. 
For I the Lord thy God will hold thy right hand,

  saying unto thee,

 Fear not; I will help thee. 
Isaiah 41:13 

 and come short of the glory of God;
"... We know that all things work together

for good to them that love God..."
Romans 8:28

Adversity helps us to remember God.

 When trials befall us,
may we realize the greatness of God.
Watch ye therefore, and pray always,
 that ye may be accounted worthy
to escape all these things
 that shall come to pass,
 and to stand before God.
Luke 21:36
 Luke 21:36
But if He will not hear thee,
then take with thee one or two more,
that in the mouth of two or three witnesses
every word may be established.
The world is filled with disturbing trends,

 
corrupt conditions 

and dilemmas
that humanity is unable to settle.
As we look around at this world that is changing so fast
we feel, somewhat, lost and tossed

 by the waves.
At times the high, clamorous winds
 and 
currents
seem so brutal.
Sometimes God will calm the storm.
There may also be times when God allows the storm to rage
in God we have an Anchor;
and God will keep us steadfast
Fear of people is conquered
when we fear God even more.
Father God, You spoke the oceans
and the four winds into being.
You placed the stars in the sky
and separated the sea from dry land.
You took the hand of Peter
who was sinking into the depths of the water
and walked him to safety.
When Peter saw the wind and the big waves, he was afraid,
from fear his faith vanished;
and beginning to sink, he cried out,
Immediately Jesus reached out His hand and caught him.
 
"O you of little faith,
 why did you doubt?"
Matthew 14:31 
May we

  fix our eyes on You
May our hearts settle on Your love...
and not on the currents that threaten to pull us under.
Thank You, God for being our firm Anchor
even through the darkest night.
Everything that is great in life
is the product of slow growth;
the newer, and greater, and higher,
the slower is its growth,
and the surer is its lasting success.
Mushrooms acquire their full potential in a night;
 oaks require decades.
 "After you have suffered for a little while,
the God of all grace,

will Himself perfect, confirm, strengthen,

and establish you."

1 Peter 5:10
When hardship strikes,
 
it is tempting to think that God has abandoned us,
 
or to even curse over our existence.
 
Job 3:1-3
In such times, it is imperative to know
that God is still faithful and powerful,
even if we feel He is not.
The trials and tribulations God allows in our lives
are part 

of the working together
 "And not only this,

but we also exult in our tribulations,

knowing that tribulation brings about perseverance."

Romans 5:3
Being God's children does not make us immune
to life's trials and tribulations.
God loves those who are His children and God
"Works all things together for good"
for each of us.
"For you have been called for this purpose,
since Christ also suffered for you,
leaving you an example to follow in His steps."
1 Peter 2:21
We often see, and hear of people,
despite their tireless efforts to do and be good,
suffering, calamities and extreme tribulations.
Conversely they often see, and hear of,
the haughty and greedy attaining leadership,
power, and wealth in this world.
This leads some to believe that well-being in this world
is only reserved for the deceptive, greedy, and haughty,
and that only a very small segment of leadership,
power and wealth is given to those who strive to do what is right.
It may look as if 
the deceptive, greedy, and haughty
are succeeding,
but they are positioning themselves for judgment.

May we come to realize that trials and tribulations
are not the end of the road for us.
Trials and tribulations are temporary events
and a part of a process beyond which lies
the reality
of something good 

and desirable.
We cannot see that reality immediately
with our mortal eyes,
but our faith and acquaintance with God's truths
will make us fully confident
of that reality.
The book of James portrays trials as tests
that come through suffering
as events which we are to endure and overcome.
James 1:2-4 sees enduring trials as a cause for joy,
because they produce maturity
and develop perseverance.
We will never, on this earth, be perfect like Jesus,
but we are to become like Jesus in motive,
 This is a lifelong process.
In our flesh it is not natural for us to love, think, do,
and respond like Jesus did.
even though we cannot be Christ 
we must be ready and willing to suffer like Him.
With gentleness and respect, keeping a clear conscience,
so that those who speak maliciously against your good behavior in Christ
may be ashamed of their slander. 
It is better, if it is God's will,
to suffer for doing good than for doing evil.
Father, we thank You that it is Your will
that we be conformed to the One
who lived, died, and rose again.
Lead us in the path of righteousness
Have your known people who experienced
terrible times in their lives
only to have those circumstances
"After we have suffered for a little while, the God of all grace,
will Himself perfect, confirm, strengthen, and establish us."
1 Peter 5:10  
God can use suffering to break anyone's will.
He soveriegnly orchestrates events and experiences
to draw people to Himself.
"God is our refuge and strength,
a very present help in trouble."
May we trust Your perfect purpose
May we be generous in prosperity,
And thankful in adversity.
 Are you feeling like your life is hopeless?
 Has that slight glimmer of light
at the end of the tunnel
slowly faded into nonexistence?
    No test or temptation that comes our way
is beyond the course of what others have had to face.
 All we need to remember is...
God will never let us down;
God will never let us be pushed past our limit;
He will always be there to help us come through it.
I Corinthians 10:13
 All of us are in spiritual need, 
and will remain that way
as long as we live in this body of flesh
  with its carnal nature, its lusts, phobias, hatreds,
jealousies and myriad of other sinful proclivities.
Many, if not most, of us have probably been 
 in physical need at some time.  
 But You, O Lord will never abandon us. 

Never. 

 Therefore, may we rest assured
Your healing, guiding, peaceful, loving presence
is with us all.
Always. 
All things really do work together for good. 
 Not all of the trials we face in life are evils that we should seek to avoid.
Sometimes, God is using life's challenges to discipline and strengthen us, 
as a father does to his children.
  He answered and said, Lo, I see four men loose,
walking in the midst of the fire, and they have no hurt;
and the form of the fourth is like the Son of God.
Daniel 3:25
As we pass through the furnace of affliction
affliction may be for
our edification and development.
  Maturity has more to do with the types of experiences we've had
and less to do with how many birthdays we've celebrated
or look forward to.

and what we've learned from them...
 When difficulty strikes,
we should prayerfully consider
whether it is something God might be using
to strengthen our faith.
All things really do work together for good.  
Suffering is not always a punishment from God. 
Those who seek after God will often suffer. 
Acts 14:22  
The Greek word for suffering, basically, is translated as
"tribulation, something that causes distress."
It can range from minor annoyances
that we go through every day,
to major disasters that come sweeping down
out of the blue and leave us stricken and smitten.
Remain true to the faith. 
 We are not just to endure suffering and persecution--
we are to patiently persevere in the knowledge that
God uses trials to shape us into better and more
Christlike people.  
Romans 5:1-4 
we can expect trials and persecutions.  
"We must go through much tribulations
and many hardships to enter the kingdom of God."
 May we trust, and not be afraid.
All things really do work together for good.
May we always trust in You, O God to be there for us,
no matter how hard and how far we fall. 
Regardless of those 
soul-shaping, 
world altering experiences... 
May we 
think of the glorious fulfillment 
and decide to have a good day...
 a good life.  

People often see, and hear of,
the believers being afflicted with adversity and tribulations,
and conversely they often see, and hear of,
the disbelievers attaining leadership and wealth in this world.
This leads them to believe that well-being in this world
is only reserved for the disbelievers
and only a fraction of it is given to the believers;
and also to believe that nobility and might is for the disbelievers in this world
and for the believers in the Hereafter.
May we always remember and never forget:
We Are More Than Conquerors!

 And we know that God causes all things to work together for good to those who love God,
to those who are called according to His purpose. 
For those God foreknew... He also predestined to be conformed to the likeness of His Son,
that He might be the firstborn among many brothers.
 And those He predestined, He also called; those He called, He also justified;
those He justified, He also glorified.
What, then, shall we say in response to this?
If God is for us, who can be against us?
 He who did not spare His own Son,
but gave Him up for us all—
how will He not also, along with Him,
graciously give us all things?
 Romans 8:28-32
When we are hurting and in pain,
going through mental and physical torment,
we are expected to be glad and happy and rejoice in that.
All things really do work together for good. 
 One of the most difficult parts of life
is the fact that none of us are immune
to life's trials and tribulations.
  So, the question becomes...
why would a good and loving God
allow us to go through such things as
the death of a child, injustice, sorrow, misery, setbacks,
failure, accident, disaster, catastrophe, suffering, 
major storms, disease, injury to ourselves and our loved
ones, financial hardships, worry and fear?
Surely, if God loves us,
He would take all these things away from us.
After all, doesn't loving us mean
God wants our lives to be easy and comfortable?
Well, no, it does not.
 All things really do work together for good. 
We are told by all to rejoice in our suffering.
 1Peter 4:12 says,
"Think it not strange concerning the fiery trial
which is coming upon us to test us,
as though some strange thing happened to us."
It is not strange, it is normal.
 James 1:2 says,
"Count it all joy, my brethren,
when you fall into various tribulation."
Even the Lord Jesus told us, in the Sermon on the Mount,
"Blessed are you when men persecute you
for righteousness' sake,
and say all manner of evil against you falsely,
for My sake.
He says,
Rejoice, and be exceeding glad,
for great is your reward in Heaven.
For so persecuted they the prophets before you." 
 There is no denying that life on earth
involves pain and suffering.    
 We are told not to be surprised
by the suffering we sometimes experience.
Following Christ is not a guarantee
of freedom from persecution--
on the contrary.
But we can take heart that when we experience trials,
we are suffering alongside Christ Himself.
   Rejoice in sufferings, because we know that
suffering produces perseverance; 
perseverance, character;
and character, hope.
 And hope does not disappoint us.
Romans 5:3-5 
 Though we are surrounded on all sides
with many miseries,
yet nonetheless we are to be boldly courageous,
steadfast, undaunted...
and bear out these things bravely.
God gets our attention through adversity.
God is leading us always from danger
to a place free from vexation.
Why would anyone ever think
to be grateful for trials and suffering?
 Because...
God can use the hard times in our lives
as tests which cultivate spiritual characteristics like...
perseverance.
When we are going through personal trials,
we should not just pray for God to remove the suffering--
we should pray also that God will use the suffering
to make us more Christlike.  
 There is hope in the midst of
even the most severe times of suffering. 
When we experience suffering or setbacks,
we can know that Jesus Christ understands
what we're going through.
Jesus can make the remarkable claim
to have actually walked in our shoes;
He has been there!
 In our lives, we won't run into any temptation or trial
that Jesus himself did not experience as well.
It is a great comfort to know
that You, O God not only sympathize with us,
but You know exactly what we are going through.  
Suffering is for a "short time" only,
and will be followed by God's healing.
God will always restore us
 after any trial that we undergo. 
 

Although we may face hardship,
 to the One who holds us in His grip.  
God will answer prayers in ways
we never thought possible.
May we be willing to spend and be spent. 
Do the Word... and bloom wherever God plants us.
Grow, do, be, whatever God has called us to be...
no matter what.   
Regardless of those 
soul-shaping,
world-altering experiences...
may we decide to press on through
those trials and tribulations and
have a good life.
 May we come out of our trials with
gratitude, humility, strength, knowledge, sincerity
and contentment.
 
  www.carolecgood.com