Written, Designed, and Edited by: Carole C. Good
Positively Good Productions
"Making a Positively Good difference"




God is omnipresent.
God oversees every detail of our lives.
There is never a moment
when God is not present.
Think again...
God is already there. God is in you.
Through faith God dwells in our hearts.
He dwells with us.
God's presence is a continuous refreshing stream
throughout all of creation.
Wherever we are, if we are believers,
there God is.
To realize God's presence is not reliant on our being
in a certain state of affairs or locale.
God is, providently,
present everywhere at all times
with His priceless gift of grace. 
God is, consistently,
with us every moment.
God is everywhere
and in every now.
God is faithfully with us at all times.
Time or space cannot, in any way, limit God. 
Not even a molecule or atomic particle is so small
that God is not fully present to it.
No galaxy so vast
that God does not encompass it.
The presence of God calms the soul.
How blessed we are to know that God is with us
at this very moment.
There is never a time God is unaware
of our every thought and need.
God is...
we just need to open our eyes and embrace
His sweet presence.
As God's children we never need to fear abandonment.
God's presence with us...
is one of His greatest presents to us.
Even if people turn on us, friends forsake us,
or circumstances separate us from loved ones, we're never alone.
God has said, "I will never leave you nor forsake you"
(Hebrews 13:5)... this is not an empty sentiment.
It is the promise of God Himself
to those who are the objects of His love.

Walk alone?
Never.
With Christ, no matter what we may face in this world,
We will never walk alone...
Never.
Nearness or distance
does not make a difference in what God sees or does.
God is with us always.
No matter how hard and how far we fall...
God is there.
His presence shines forth into our hearts.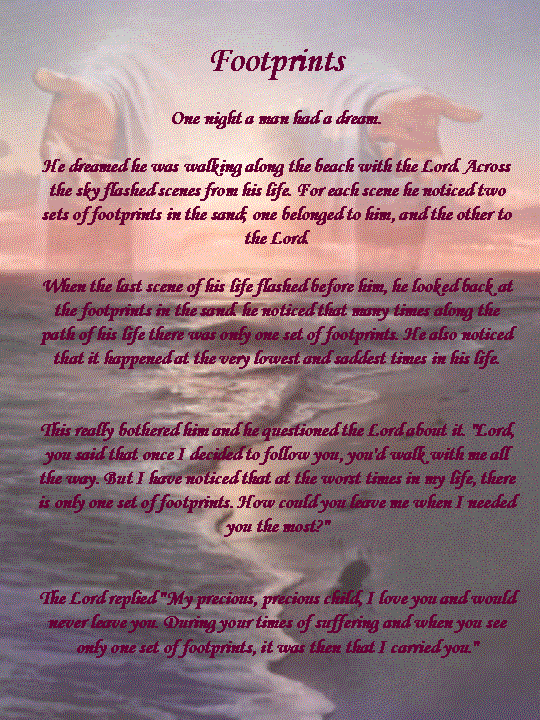 God is with us.
God's presence is so intimate
that He not only sees our true character,
but He knows what we're going to say and do...
before we even say it or do it.
God knows our thoughts
before they even reach our imagination.
We don't praise God to feel good,
but to do good.
In God's presence...
it is only natural for us to praise and worship
the One Who is and will always be.
Let us rejoice that wherever we are...
God is.
 Our goal is not a feeling,
but a continual awareness of the reality
that God is always present.
We are never alone. 
God promised never to leave us alone.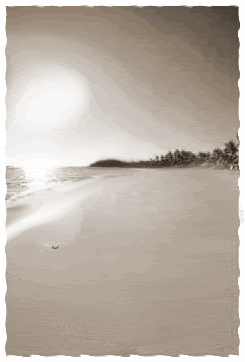 We will never walk alone.
 For this God is our God for ever and ever:
He will be our Guide even unto death. 
Psalms 48:14
   Scroll Back To The Top Of Page For Table Of Contents.