Written, Designed, and Edited by: Carole C. Good
Positively Good Productions
"Making a Positively Good difference"




We must face the undeniable fact that Believers do suffer.
According to many verses in the New Testament,
Believers will suffer in this world...
According to Scripture...
we are to rejoice insofar as we share Christ's sufferings.
We all have stories of suffering,
and they come in many different types.
There are sudden accidents, lifelong disabilities,
financial disasters,
chronic illnesses,
emotional losses,
sorrow, pain, and suffering of all kinds.
Each of us has, more than likely, had a loved one die,
been the victim of a crime,
lived among or been exposed to the poverty-stricken,
or in some way been confronted with
the reality of suffering.
Factors of duration and frequency of occurrence
usually compound the intensity.
In addition to such factors,
people's attitudes toward suffering may take into account how much,
in their opinion, is avoidable or unavoidable,
useful or useless, deserved or undeserved.
 Whether we're innocent victims or we bear partial responsibility,
we still naturally wonder...
"Why is life so difficult?"
 Why must there be disease and death?
Why must the innocent suffer?
Why are the innocent victimized?
Why must there be heartache and disappointment?
 Why do the wicked prosper,
while the righteous take such a beating?

  How are we to respond to suffering?

  What do we do, and how do we respond
when suffering strikes our family?
Is there any way we can
"Learn" what to do about suffering?
 How can we help those who are suffering?
Is there purpose in pain?
Is there any escape?
Where is God in all of this suffering? 
Will there ever be a way out of this confusion?
Where and when can we see the fulfillment of our heart's desire?
Are we doomed to just suffer,
and live as "Sufferers?"
These are questions that countless thinkers have wrestled with...
and tried to figure out.
Those who oppose, criticize, reject, or betray us
What right have
we, as Believers,
to expect that we will escape trials and tribulations?
Sometimes we feel completely alone when we're suffering.
We feel helpless and useless.
When we need God, the most,
sometimes we feel that God is not there. 
We may feel at times as if God is unfair and harsh,
but He is a God of Love who permits things in our life
that are temporarily very painful
so that His eternal purposes may be worked out.
Even Jesus was not made perfect without suffering.
The more fruitful our lives...
the more God will cultivate us.
There is nothing strange about suffering for the Believer.
According to Scripture...
testing, trial, suffering, and chastening
are God's way of purifying, cleansing, and conforming us
to the image of His Son, Jesus. 
When insulted for the Name of Christ...
we can consider ourselves blessed.
Those who live a godly life in Christ will be persecuted...
so don't think it's strange and it's unique to you alone.
We are blessed by God when we are insulted,
scorned, reviled, have evil (lies) spoken about us.
In fact, we will be in great company.
Jesus said...
"Blessed are those who are persecuted for righteousness' sake,
for theirs is the kingdom of heaven. 
"Blessed are you when others revile you
and persecute you and utter all kinds of evil against you falsely
on My account.
 Rejoice and be glad,
for your reward is great in heaven,
for so they persecuted the prophets who were before you"
Matthew 5:0-12.

Surely He took up our pain
and bore our suffering;
yet we considered Him punished by God,
stricken by Him, and afflicted.
 But He was pierced for our transgressions,
He was crushed for our iniquities;
the punishment that brought us peace was on Him,
and by His wounds we are healed. 
Followers of Jesus are called to some level of suffering.
Persecution and hardship for the gospel
are explicitly related to sharing in Jesus' sufferings in 1Peter 4:12-16:
"Dear friends, do not be surprised at the painful trial you are suffering,
as though something strange were happening to you.
But rejoice that you participate in the sufferings of Christ,
so that you may be overjoyed
when His glory is revealed.
If you are insulted because of the Name of Christ,
consider yourself blessed.
If you suffer, it should not be as a murderer or thief
or any other kind of criminal, or even as a meddler.
However, if you suffer as a Believer, do not be ashamed,
but praise God that you bear that Name."
We share in Jesus' sufferings
in order that we may also share in His glory.
Romans 8:16-17
What then does it mean to "Share in His sufferings"?
To share in Jesus' suffering refers to suffering persecution,
opposition, and hardship for the gospel.
God allows us to suffer for various reasons. Sometimes it takes a tragedy to get our attention.
Sometimes God allows tragedy to enter a life in order for one to detach from all else and look to Him. 
Some people won't look up to God until He puts them on their backs.

(Matthew 5:10-12)
God knows exactly where we are in life.
He knows, sees, cares, and controls all.
Each of us has probably blamed God,
at some point, for something that has happened in our life.
At one time or another, belief in God may have been very difficult.
t
roubles, trials, and tragedies
have touched us all,
and no one is immune from suffering or the pressures of life.
 painful and incurable cancer,
a severe illness,
 car accidents,

terrorist attacks,
AIDS,
 drive-by shootings,
senseless murders,
child abuse,
etc.
Some  can identify with many of these life experiences.

 One might ask... 
How can a just God allow such things to happen? 
How it is that God, who loves us so much,
should allow suffering to come into our homes?
sadness is a part of our journey.
Life with God does not exempt any of us from difficulties.
For each of us...
certain life experiences will seem to be more intense than others,
affecting us more forcefully or sternly...
either positively or negatively. 
Why does God allow us to suffer?
The suffering of those called into God's service
becomes clothed with ever deepening significance.
Our suffering is not glorified,
but it is endowed with power to advance
God's kingdom. 
You, O God test the righteous,  
and You see their motives and thoughts.
Jeremiah 20:12   
God is our ultimate parent. 
We can find comfort in an all-knowing God,
who never forgets our misery.
God will never forget us or His promises to us. 
He knows all about the problems we often have,
but He also knows that our experiences
with pain and suffering,
along with all of the good experiences that we may have,
will, among other things,
help to make us more understanding and compassionate. 
In spite of our feelings...
may we trust.
Our parents may not have planned us, but God did,
and it is for a purpose.
God will not abandon the mighty works of His hands.
Every great work for God 
has gone through great testing.
There was no discernible reason as to why Job suffered.
Job was a good  and honest man.
 He was a righteous man before the Lord and yet,
there was great suffering in Job's life.
God did not cause Job's troubles. God merely permitted Job to suffer.
 Still, Job trusted God. He refused to insult God (Job 2:9-10).
Job's friends believed that Job had committed sin
before God. They did not think that God would allow an
innocent person to suffer. So they thought that Job was
guilty. They guessed that Job had done many wicked things
(Job 22:4-11).
  They were wrong!
 God allows us to sin  and He allows us to reap the consequences.
All of our actions have consequences. If we make the wrong choices
then we will have difficult circumstances to face.
If we sin we will suffer.
  Sometimes we do suffer because we're being punished,
but this is not usually the case. 
WARNING:
There is the danger of always seeing suffering
There is the danger of making specific judgments
based on a general principle.
Assumptions...
NOT A GOOD THING. 

Job's  wife said,
Job refused.

God was kind to Job, even when Job was suffering.
God taught Job many things.
Job learned that death is not the end of everything (Job 19:25-27).
Job discovered that God would rescue him (Job 14:13-17).
And Job knew that God was wonderful (Job 26:5-14).
Through it all, Job remained faithful. 
In all this, Job did not sin by charging God
with wrongdoing.
Job 1:22
We must not allow ourselves to become so overburdened with grief
that we neglect the promises of God.
We must view our suffering as only temporary,
and we should be encouraged
by God's promise of restoration.
Even when suffering comes to those who are innocent,
there may be the possibility of greater good
within that suffering.  
Come to Me, all of you who are weary and carry heavy burdens,
and I will give you rest.
Matthew 11:28
Innocent suffering
is the same as the suffering of Jesus.
We need a pure heart to see the hand of God, to feel the hand of God,
to recognize the gift of God in our suffering. 
 The Lord rescues the godly, He is their fortress in times of trouble.
God helps them, rescuing them from the wicked.
He saves them, and they find shelter in Him. 
Psalm 37:39-40

God can teach us to become something through suffering

that we never would have become without it. 
 Suffering can be one of life's greatest teachers. 
We can discover the best and worst about ourselves. 
Our suffering in life can be a potent jolt
in making us more discerning and progressive.
Suffering can be part of the ways of God's working with us
for our own development and to bring us to a knowledge of Himself. 
We may model ourselves on those who inspire us
and whom we love,
but those who oppose, criticize, reject, or betray us
are also tremendous teachers.
The Book of Job is not about suffering but about faith. 
 Sometimes we never know why God allows some things to happen. 
Sometimes it's not revealed until years later.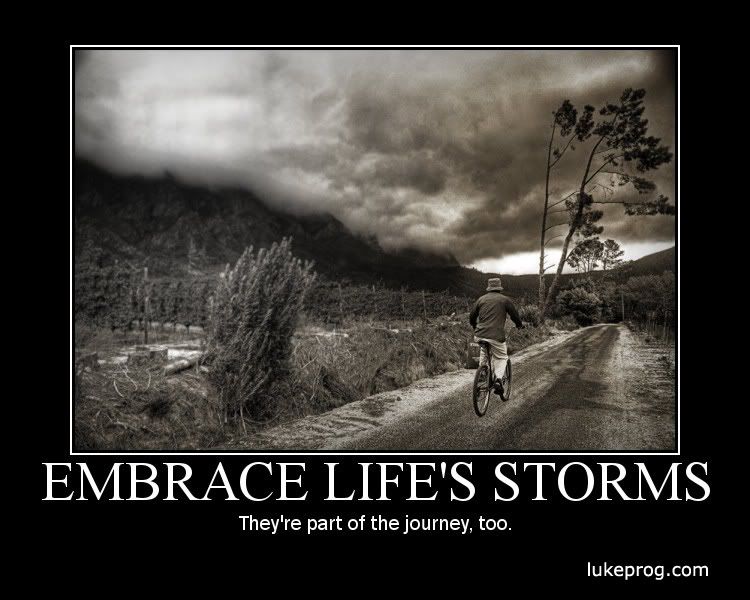 Trying to escape all conflict or
suffering in our lives prevents us from growing
and leaves us unprepared for those unforeseeable,
random events that may occur.
Every trial in our lives is an opportunity to heighten our self-awareness
and rise above our current limitations.
 There are essentially two kinds of people in the world:
Sufferers, whose wounds of betrayal, abandonment
and/or rejection have been deep and disabling.  
They face great pain and can't see a way out.
On the flip side...
there are the learners, who endure, self search, 
look at what there is to learn from the situation itself
and from the other people involved.
They press onward, depending on Divine Power only, 
and learn the important lessons... sooner rather than later.
They don't depend on people, but on God,
our strength, our Help, our Supply.
Endurance is faith tried almost to the breaking point.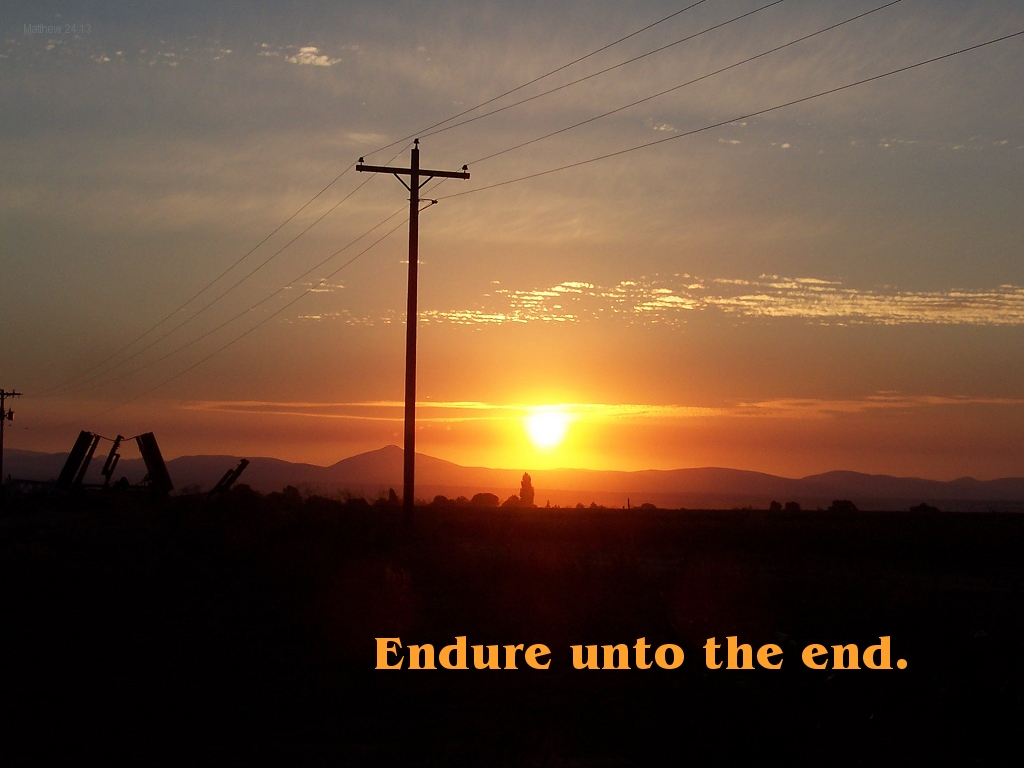 When human support or material help of any kind is removed,
then God's power can become operative. 
When we look back on life,
often, the trials and tribulations come most easily to memory.
Those times when everything moved along easily
tend to fade into relative insignificance.
Those things we can do or accomplish easily,
we tend to take for granted.
On the other hand... obstacles, challenges, frustrations and difficulties
are demanding of the life skills we already have
or are the means whereby we develop other life skills and maturity.
Those who can avoid mistakes
by observing the mistakes of others 
are most apt to keep free from sorrow.
God knows how to rescue the godly from trials.
 We may feel at times as if God is unfair and harsh, 
but He is a God of love who permits things in our life
that are temporarily very painful
so that His eternal purposes may be worked out. 
May we rejoice in our sufferings,
knowing that suffering produces endurance,
and endurance produces character, and character produces hope,
and hope does not put us to shame,
because God's love has been poured into our hearts
through the Holy Spirit who has been given to us. 
Romans 5:1-5 
Suffering produces endurance.
Staying faithful requires endurance.

Endurance is the fact or power of enduring
or bearing pain, hardships, etc.
The ability or strength to continue or last,
despite fatigue, stress, or other adverse conditions;
stamina; and lasting quality. 
 Suffering produces perseverance.
When called upon to persevere through a difficult situation . . .
it is easy to get bogged down
if our focus is on the immediacy of what we're going through.
Be patient… persevere.
Some things are worth working for
even though they do not bring immediate results.
 
To persevere, one has to take a broader view,
keeping their eyes on the prize...
rather than the sideliners who can so easily distract us. 
Suffering produces character.
Persons of character are noted for their honesty, ethics,
charity,
courage, or the like; integrity.
Suffering Builds Character
Suffering has the ability to make us stronger. 
Suffering also has the power to beautify and ennoble the character
and the spirit of the sufferer.
Suffering strips us of our own power
and causes us to rely more heavily on the power of God,
which in turn produces godly character .
Suffering produces hope.
We can hope in God in hopeless times.
Romans 5:3-5 
Hope is simply the belief
that something good lies ahead.
Suffering reminds us of who we are.
It can focus us on what is important. 
 Can faith grow without difficulty?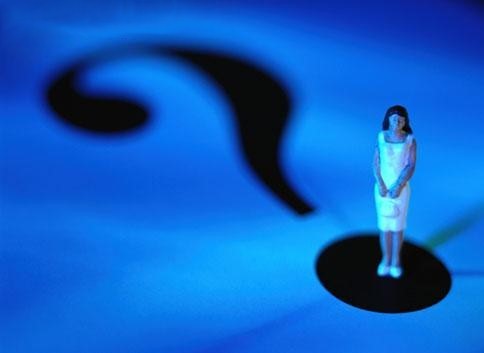 Mature faith finds its maturity often in the dark and difficult periods of life.
Suffering is not pleasant, but it produces righteousness and peace.
  Many of the songs that are meaningful to us...
were born out of human adversity.
 Some can go from one mountaintop of joy
and success to another,
but between those peaks can be valleys
filled with excruciating mental suffering. 
 God will wipe every tear from their eyes.
There will be no more death, neither sorrow, mourning, crying or pain;
for the former order of things are passed away.
Revelation 21:4
The Psalms express the deepest passions of humanity.
In their pages, we can hear the psalmist's desperate cry,
in the midst of despair.
They suffered and felt abandoned at times.
But, we also hear their emphatic praise,
for our Provider, and Comforter.
We can hear them pouring out their soul in confession,
but, also, bubbling over with joy!
The Psalms lead us through the valleys and peaks,
of human experiences;
but, in the end,
they guide us to the praise of our loving Creator.
Sometimes more progress is made through
disappointments, loss, and tears.
Some have faced life-threatening illnesses...
all, but to find God and His many resources
for supporting them through their experience.
The person who spends some time on their back in a hospital room
often sees things in a clearer light than they ever saw them
while they were going through life without a care.
We do not say that when we become sick we are to rejoice,
but we do believe that if we accept illness in the proper manner,
it can be a blessing.
 Suffering offers a wellspring of opportunities for us to wake up 
and realize our urgent need of redemption.
 It is when we are hurt that we feel a need for God.
It is by suffering that we overcome.
Suffering humbles the proud.
Suffering teaches patience.
Suffering can change us from destructive behavior and reshape us.
Suffering helps one to rest their dependence and security on God.
The person who has no sorrow in their life is immature.
It is through the suffering that accompanies hard work that we develop physical stamina.
It is through suffering that we learn to overcome the flesh, the lust of the eye, and pride of life.
Things that looked so glamorous before,
after a period of crisis in which we come face-to-face with the real issues of life,
become meaningless.
 Do with us as You please, dear God,
only give us the grace to be able to love You,
in every event and circumstance.
    What appears to come by chance or from
someone else always comes because God allows it.
God allows us to suffer, simply,
because God desires for us to
share in His Passion.
Make no mistake, our good and loving Creator
would not allow such things to happen otherwise.
As we follow God's life guide
we are sometimes led to decisions
that are contrary to the expectations of society -
and even our own.
Whereas you have been forsaken and hated
with no one passing through,
I will make you an everlasting pride,
a joy from generation to generation.
Isaiah 60:15

 Earthly trials will always strengthen our desire for Heaven,
if... we go into the trials with faith in God.
 Sometimes we suffer that we might not rely on ourselves but on God.
"For My hand made all these things,
thus all these things came into being," declares the Lord.
But to this one I will look, to him who is humble and contrite of spirit,
and who trembles at My word.
Isaiah 66:2 
We cannot appreciably comprehend God's will for us
while we are still as we are. 
God's perspective is infinitely greater than ours.
He sees the "bigger picture" -
that our experiences as mortal humans, however painful or unhappy,
will be to our eventual benefit.
"God has not called us to be successful.
He has called us to be faithful."
 God knows when we suffer.
But, let us remember,
God is not a mere human.
He is God.
Some suffering may yield benefits that simply cannot be discovered during the time of trial.
 Suffering is not pleasant, but it produces righteousness and peace.
 The Benefits of Suffering: 
God can use suffering to break anyone's will.
He sovereignly orchestrates events and experiences
to draw people to Himself. 
God is described as a Potter who works carefully and painstakingly
to make out of the shapeless clay...
a vessel of honor.
God is a Builder who cuts and places stones in such a way as to make a beautiful edifice.
God is a Shepherd who devotedly cares for, but also guides and restricts His flock for their own safety.
God is a Father who disciplines and corrects every son whom He receives.
A human father who genuinely loves his child must from time to time
cause that child to suffer through the administration of discipline,
lest the child destroy himself and bring upon himself greater suffering
by his own blunders.
Loving care involves discipline.
When precious metal is unearthed there is nothing special about it... it is
still in the rough. It basically looks like any other stone you might find. To
bring out the real beauty of the metal one needs to refine it. God will sit
like a refiner of gold and silver, burning away the dross and purifying us.
We can look at the metal as a metaphor of our lives. When we are
ingrained in the world the Refiner places us in the fire melting and
extracting us from the world. The fire is hard to go through, but it is doing
something marvelous to our soul. God wants us to be a reflection of His
character, of His love.
When we are in the depths of our trials, God is refining us.
The result...
we will be better equipped to do God's will and
we will be a better reflection of God's character.
We all have to suffer.
Sometimes we will experience small sorrows, sometimes greater sorrows.
 Innocent suffering
is the same as the suffering of Jesus. 
We need a pure heart to see the hand of God,
to feel the hand of God,
to recognize the gift of God in our suffering.
Think about it...
If God promised immunity from suffering to those who follow Him,
men would serve Him out of self-interest.  As a kind of cosmic insurance policy
people would become followers of God.  It would be foolish not to do so,
if to follow God meant that one would automatically be protected from illness,
death, and disappointments of every kind. 
If God offered immunity from suffering to all those who followed Him
it would also rob them of the means of developing the beauty and strength of character
for which all should strive.
No, God does not promise His children that they will be immune to all suffering,
but He does promise, Romans 8:28.

 Jesus knew joy and happiness of course,
but He knew the other side as well.  
By virtue of suffering "With Christ" we are called to face the darkness,
to face down what destroys,
to reshape what is... 
so that it comes to be dominated not by suffering,
but by God's glory.
Jesus was despised and rejected.
He was a man of sorrows and familiar with suffering.    
Scarred lives can really save lives. 
The servant "Embraces in a spirit of gentleness, meekness, and submission
the wide range of suffering that marks the human condition,"
and the same applies to Jesus.
Jesus was oppressed, and afflicted;  yet He did not open His mouth.
 He suffered- poverty, hunger, oppression, grief, betrayal, disappointment, misunderstanding,
physical abuse, false accusations, desertion, He was forsaken, He suffered death, and hell.
By a perversion of justice He was taken away.
 

He has done the ultimate thing to prove His love. 
Because He loves us this much...
we have nothing to fear. 
He lives out the servant's total calling…
to be a Light to all.
Though spat upon, scourged, misunderstood, forsaken, and crucified...
Not the pain, the mocking, or the agony, but His task.
His work was not affected by those things.
He was able to overcome the world.
Earthly suffering has value. We Must Die Daily to Self.
O God, help us to see, in your crucifixion and resurrection,
an example of how to endure and seemingly to die, in the agony and conflict of daily life,
so that we might live more fully and more creatively.
Enable us to go through trials patiently and bravely, trusting that you will support us;
for it is only by dying with You that we can rise with You.
God will avenge His people. 
Whether we find ourselves suffering some tribulation,
let us resist asking why and simply trust that God
is leading us for our own good.
God's ultimate reason for whatever we are up against
is to keep us on the path to Heaven,
where we will never have to suffer again. 
Where we see suffering and death we are urged to bring their opposites.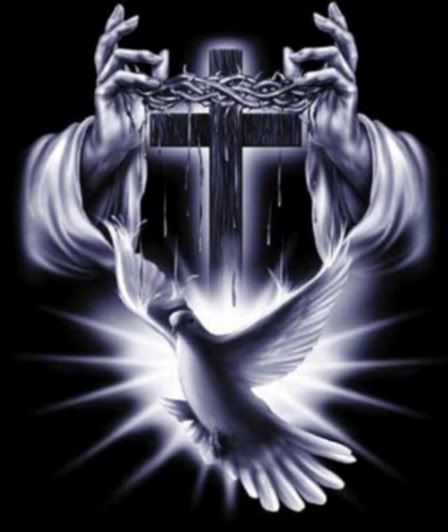 Paul wrote in 1 Corinthians 1:18 that the message of the cross
is foolish to those who are headed for destruction!
 Lord, do not lessen our cup of bitterness,
only give us 
strength
 to bear the suffering...
that we may be able to drink it all.
Our present sufferings are not worth comparing
with the glory that will be revealed in us. 
Our suffering will not go on forever. 
One day our cries will be answered.
Gilead is a city of wrongdoers, tracked with bloody footprints. 
Gilead was a historic region east of the Jordan, known Biblically for both its soothing, healing "balm"
and for its iniquitous and violent population.
Going Down Jericho Road.
Excerpt from: 
 Address to strikers in Memphis, Tenn.,
Dr. Martin Luther King, Jr. 
March 18, 1968 
  We have great challenges ahead, and great possibilities.
And let us not lose hope. When you lose hope you die.
We've got to keep going.
I know how difficult it is. We've got to have that kind of 'In spite of' quality, to say that we
are going on anyhow. We will keep the kind of hope alive that will make us know that if we will unite,
if we will organize, we will be able to dramatize these issues to the point that something will be done.
"I know that some of you are probably tired, tired of the injustices.
We get tired of having to fight for our rights on a day to day basis.
It reminds us of some words that Jeremiah uttered,
"Is there no balm in Gilead, is there no physician there?"
Jeremiah looked and saw the injustices of life, and he raised that question.
Centuries later our slave fore-parents came along. They had a hard time.
They didn't have anything to look forward to.
Day after day it was long rows of cotton, sizzling heat, and the rawhide whip of the overseer.
Women knew that so often they were forced to yield to the biological urgings of the mean boss.
As soon as their children were born,
they were snatched from their hands like a hungry dog snatches a bone from a human hand.
So many things happened to them that could have caused them to lose hope.
I thank God tonight that our fore-parents didn't lose hope. They did an amazing thing.
They looked back across the centuries.
They took Jeremiah's question mark, and straightened it into an exclamation point.
They could say, "There is a balm in Gilead to make the wounded whole.
There is a balm in Gilead to heal the sin sick soul."
Then they came to another stanza that means so much to me, "Sometimes I feel discouraged."
I'm not going to be untrue to you tonight, sometimes I feel discouraged,
having to live under the threat of death every day.
Sometimes I feel discouraged having to take so much abuse and criticism, sometimes from my own people.
Sometimes I feel discouraged,
having to go to bed so often frustrated with the chilly winds of adversity about to stagger me.
Sometimes I feel discouraged, and feel my work's in vain. 
But then the Holy Spirit revives my soul again. In Gilead, we make the wounded whole.
If we will believe that, we will build a new Memphis, and bring about the day
when every valley shall be exalted,
every mountain and hill will be made low.
The rough places will be made plain,
and the crooked places straight,
and the glory of the Lord shall be revealed,
and all flesh shall see it together.
We will be able to build right here a city which has foundations.
If we will believe this, we will do this;
we will win this struggle and many other struggles.
I close by saying,
'Walk together, children."
Were it not for the heartaches, disappointments, and sufferings of this world
we might forget the greater destiny that lies before us.
Perhaps the sufferings of this world were designed, in part,
to cause all of us not to be satisfied here,
but to lift our eyes toward the more wonderful world to come.
Beyond this life with its toils and tears, its struggles and disappointments
lies a realm of pure delight of which John wrote,
If opposition and suffering result from obedience to our call to proclaim the Good News,
this too… may make our lives a blessing to the world around us.
There are no crown bearers in Heaven
who were not cross bearers during their journey here on earth.
 I'll cherish the old rugged cross, till my trophies at last I lay down;
 I will cling to the old rugged cross, And exchange it some day for a crown.
Whatever life has presented to us,
our challenge is to work at overcoming those situations

and pressing on to our higher calling. 
Now that you know suffering, first hand, you may be able to empathize
and enter another's suffering and lift their spirit.
Scarred lives can really save lives.
Sometimes God permits suffering
to speak through our lives as a testimony
which could comfort or inspire others.
The solution is to condition our attitudes
so that we learn to triumph in and through suffering.
Suffering servants, be not dismayed.
All that we've endured on this path has not been accidental.
This walk has ushered into our lives...
tender lights and restful shades that no other walk, in life, could have given us. 

Our response to suffering should lead us to look beyond the suffering
in the attempt to see God's higher purposes and what He wants to teach us.
When Paul sought relief from his "Thorn in the flesh,"
God did not take it away, but reassured him with:
"My grace is sufficient for thee,
for My strength is made perfect in weakness"
(2 Corinthians 12:9).
May we be faithful under adversity knowing...
God's highest good will come as a result of our suffering.


  www.carolecgood.com
  Scroll Back To The Top Of Page For Table Of Contents.