We believe, one willing voice
can make a
positively good difference.
E-mail: carolecgood@carolecgood.com
Website Created,
Written,
Designed,
and Edited by:
Carole C. Good
Positively Good Productions
Sowinig blessings and life lessons

to encourage,

refresh, and benefit
Be strong... press on...
try again...
you're not alone.
In Christ,
we can take courage
and look at those times of
crises...
as only passages.
There are many wonderful things
that will never be done

if you do not do them.

Charles D. Gill
A bird does not sing
because it has an answer;
it sings because it has a song.
Chinese proverb
Be bold...
and mighty forces will come to your aid.
"Those who dare to fail miserably
can achieve greatly."
~John Fitzgerald Kennedy
The caterpillar's metamorphosis
from a tree clinging, 12-legged pest...
into the majestic flying butterfly
is a frequent metaphor for total transformations.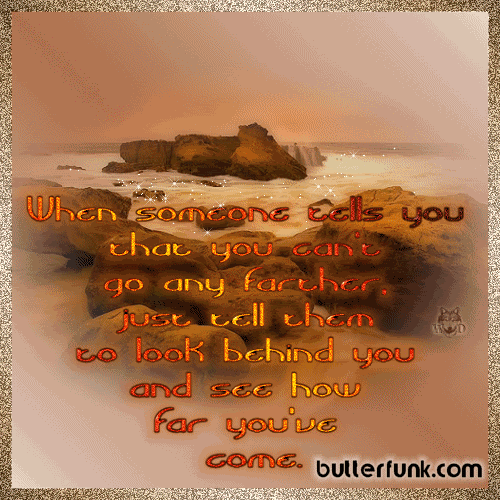 Every day we become
increm

e

ntally closer 

to our expected end 
for our life. 

 
 
Trust God for the results.
When I stand before God at the end of my life,
I would hope that I would not have a single bit of talent left,
and could say,
"I used everything you gave me".
Erma Bombeck

May we refuse to die full.
Understanding our potential and purpose requires
patience, determination, and daily achievement.
May we realize this great opportunity and privilege
of allowing the unfolding of the individuals--
we were created to be.
Help us to realize,
O God,
we each have the right to be
who You created us to be.